12 Best Books for Starting a Business
If you're starting a business, you don't have to go at it alone! Luckily for you, there are countless people who have started businesses before you, and they have learned valuable lessons the hard way so that you don't have to. Some of these very successful entrepreneurs have written books about their endeavors, and in this blog post, we are going to share 12 of the best books for starting a business.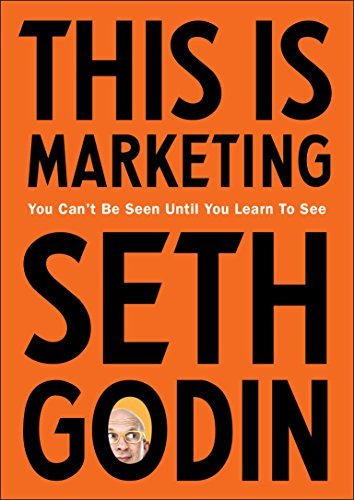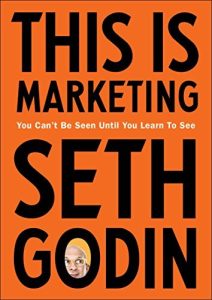 This book, written by world-renowned marketing expert Seth Godin, encourages a new approach to marketing that is centered around cultivating empathy and building meaningful connections with people in the workplace. Two of the core themes that he covers in the book are the benefits of "permission marketing" (which you'll have to read the book to learn more about) and targeting a very niche audience. It is filled with memorable, real-world case studies, actionable tips, and practical insights.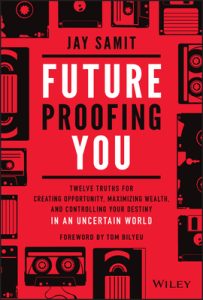 The world we live in is constantly changing and full of uncertainties. This book, written by entrepreneur and innovation expert Jay Samit, will help you future-proof yourself so that you will not just survive but thrive in an era of disruption. It will inspire you to embrace change rather than shy away from it and leverage technologies to your advantage!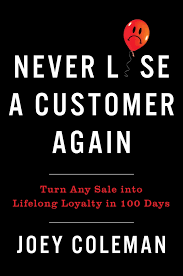 If you're interested in sustaining customer relationships in the long term (and let's be honest, what business owners wouldn't be?), this book is a must-read! In it, Joey Coleman shares his approach to building brand loyalty in the "First 100 Days" of customer engagement so that your customers stay yours, no matter the competition you are faced with!

Business doesn't have to only be about maximizing profit and shareholder value; it really can be a force for good! As John Mackey, Steve McIntosh, and Cater Phipps explain in their book, leaders who embrace conscious practices and a more holistic approach to their businesses have the power to positively impact the world. Some of the topics they cover are conscious capitalism, social responsibility, and environmental stewardship.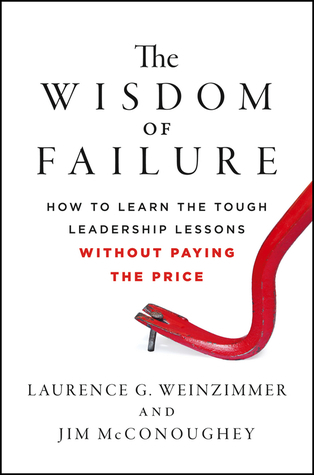 As unpleasant as it might be in the moment, failure is our greatest teacher, and we need to learn to embrace it! The author of this book, Laurence Weinzimmer, argues that failure is a critical part of the journey toward innovation, achievement, and personal and professional growth. The book will help you reframe the way you think about failures so that you begin to view them as opportunities instead!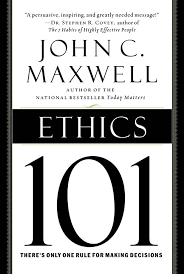 In this book, leadership expert John C. Maxwell provides an overview of how to apply numerous different ethical principles as a business leader. He uses real-world case studies as examples which makes the book even more compelling. Ethical behavior is not just morally right; it's also good for business. Read this book to enhance your ethical leadership capabilities and create a positive impact in your organization!
There is no doubt about it; building and running a business is hard, and this book is about just how hard it can be! In it, Ben Horowitz candidly delves into some of the biggest challenges that he has faced as a Silicon Valley entrepreneur and venture capitalist and how he managed to work through them. After reading this book, you'll know that no matter how many obstacles you have to face, you are not alone, and to do have the capacity to overcome them!

What does it take to be a successful innovator? In this book, authors Jeff Dyer, Hal Gregersen, and Clayton M. Christiansen answer this question by exploring extensive research around the key traits that characterize the mindset of an innovator. They also provide a framework for developing these traits so that you can use them to take your business to new heights!

This is one of the best books for starting a business because, in it, experienced executive (and former Google and Apple employee) Kim Scott shares a new approach to leadership that revolves around building strong relationships, driving results, and cultivating a culture of honest feedback. By embracing radical candor, you can transform your organization into one of trust, growth, and collaboration.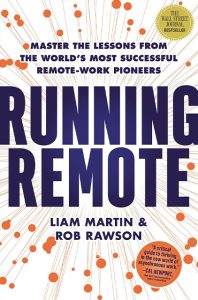 Remote work is here to stay and for good reasons! So, as a business leader, it's imperative that you learn how best to implement it into your organization. In this book, Liam Martin and Mark Kilens provide practical advice on creating a thriving remote work culture while at the same time maximizing productivity. From onboarding remote employees to managing team dynamics and encouraging a work-life balance, this book has it all!
Traditional financial management works on the principle of "sales minus expenses equals profit." In this book, Mike Michaelowicz turns that on its head by introducing a new formula that prioritizes profit from the get-go. For the sake of the long-term financial health of your business, read this book!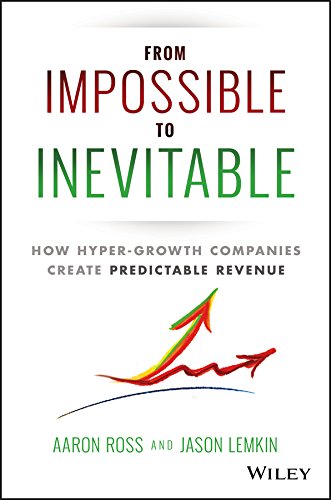 If you want to scale your business and achieve growth that will be sustainable far into the future, don't waste any time and dive right into this book by Aaron Ross and Jason Lemkin. It covers everything from lead generation and customer success to sales processes and organizational structure in a clear and concise way. 
As a new business owner (or an aspiring one), learn from the best books for starting a business so that you can turn your organization into one that you might want to write your own book about one day! Even if you've been in business for a while, these books can help you refine and improve your approach to all aspects of your business. If you're not much of a reader or don't feel like you have the time to sink your teeth into a book right now, most of them have audio versions that you can listen to on your way to and from changing the world through your business!
Affiliate Disclaimer: Some links in this page are affiliate links. If you make a purchase through these links, we may earn a commission at no extra cost to you. Rest assured, we only promote products/services we believe will benefit your entrepreneurial journey.