Harness the power of personal brand to create
business opportunities
As an entrepreneur, your personal brand is your calling card. It's how you present yourself. And it's how you get more people to buy from your business.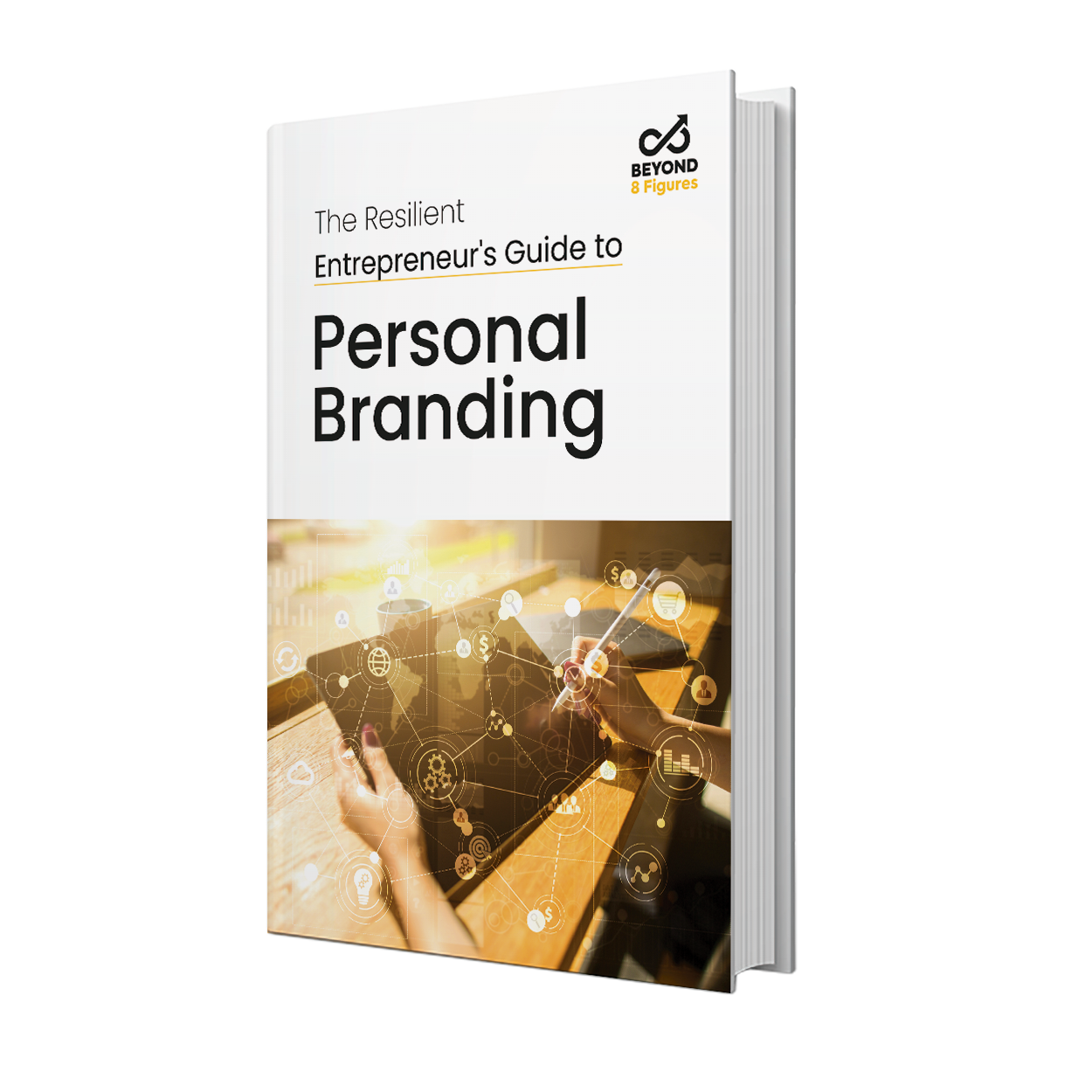 People buy from people, not businesses.
You can either let your personal brand develop organically beyond your control or consciously mold it to depict how you want to portray yourself to potential clients. After chatting with many successful entrepreneurs on the Beyond 8 Figures podcast, we've learned that the second option is a far better bet. Also, you already have a personal brand, whether you like it or not. It's up to you to ensure that you're portraying the image that you want to depict.
Use your personal brand to define your individuality & maximize your strengths
This guide aims to help you understand the ins and outs of personal branding and how to develop and implement your personal branding strategy. One that showcases your strengths and helps you stand out from the crowd.
Here's what to expect inside this guide:
Your personal brand is a gateway to more business. Not only does it allow you to connect with more potential customers and professional contacts, but it allows you to build trusting and impactful relationships with them—and that's invaluable in business!