Mastering Content Marketing Funnel For SMEs Growth
In today's competitive landscape, where businesses strive to gain an edge, content marketing has emerged as a powerful strategy. Content marketing is a part of growth strategy where businesses create, distribute, and leverage content for their marketing activities. Small and medium enterprises (SMEs) have to compete more to gain customers, and if you are an SME, having a content marketing funnel helps a lot.
What Is A Content Marketing Funnel?
Content marketing funnels help you in guiding potential customers through the stages of becoming a customer for your business. It involves creating strategic content that is targeted at various steps in the buyer journey.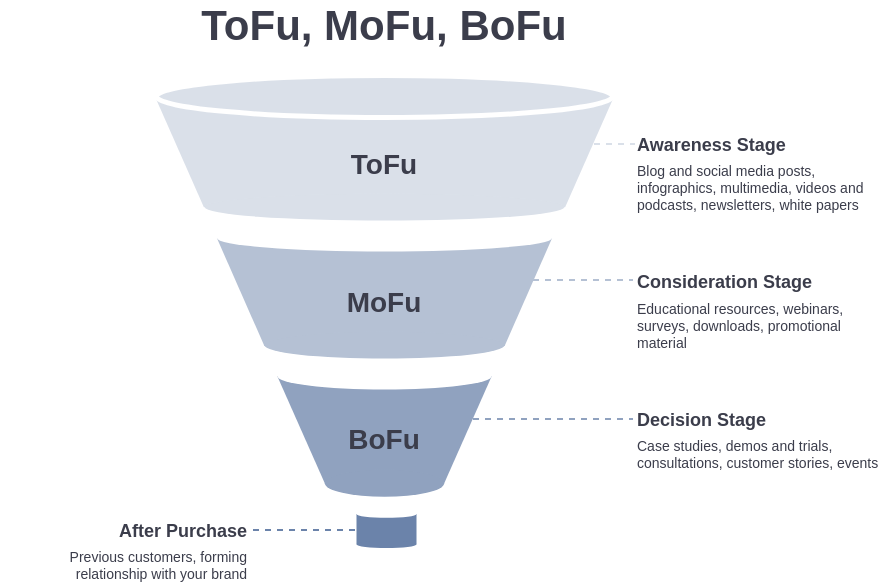 So, a content marketing funnel is a strategic process that converts people from being strangers to actual customers and lovers of any product or service. Keep in mind that the content strategies are designed on multiple stages, and at each stage, the target audience gets nurtured into becoming loyal customers.
Whether it is an image, video, or text, each piece produced as a part of a content marketing funnel serves a specific purpose at a specific stage in the funnel. 
Similar to the buyer journey, a content marketing funnel has three different stages: Top of The Funnel, Middle of the Funnel, and Bottom of the Funnel. 
Top of The Funnel
Fist of all, top-of-funnel content marketing is a marketing strategy used to reach a large number of people to gather as many leads as possible and build a strong relevant audience. At this stage, the primary goal is to create awareness 
Middle of The Funnel
This is the stage known as the consideration phase in which a user is thinking of doing business with you, and it is during this stage that nurturing and instructional marketing occurs. For many businesses, this is the best time to introduce long-form content to your audience.
Bottom of The Funnel
The bottom funnel in content marketing helps you in closing a transaction. Prospective consumers often view these content items to decide whether or not to purchase your products. So content items like reviews and word-of-mouth marketing play a key role in decision-making for consumers, and you can create more of such content to make the decision process easier so that consumers buy quickly and your business grows.
Why Do SMEs Need A Content Marketing Funnel?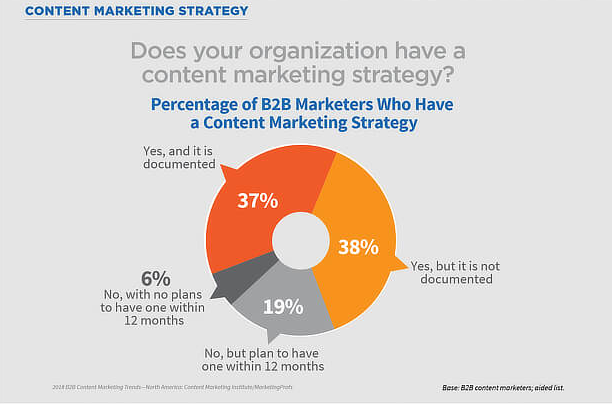 A content marketing funnel allows you to provide your clients with the right content at the right time. 
The funnel helps you understand the prospect's movement on the customer journey and how to tweak it to convert them into customers faster. This way, a well-designed funnel reduces the chances of losing prospects generated from various sources, giving you better conversion rates. 
Step-By-Step Guide To Building A Content Marketing Funnel
Let's discuss the step-by-step guide to building a SaaS content marketing funnel so that you can build useful and effective funnels for your SME.
Understand and Define Target Audience
Identifying a user group or potential buyers that accept your product and will be the focus of your marketing effort is one of the first stages in developing a target audience. It will help to determine the sort of information to be used to guide clients' buying journeys.
Each product solves a different problem. Similarly, the people who will love your product are the ones that face the same problem that you are solving. While creating a content marketing strategy, you have to find out such users and they are your target audience for the funnel.
If you want to define a target audience, you can start out by asking the below questions, and as you dig deeper, you'll find the strongest and most well-defined target audience. 
Whom to target?

What are their preferences?

What is their gender and age group? 

How much do they earn, and do they like your product?

Where does your target audience spend the most time?

What type of content is liked by them?
Extensive Keyword Researching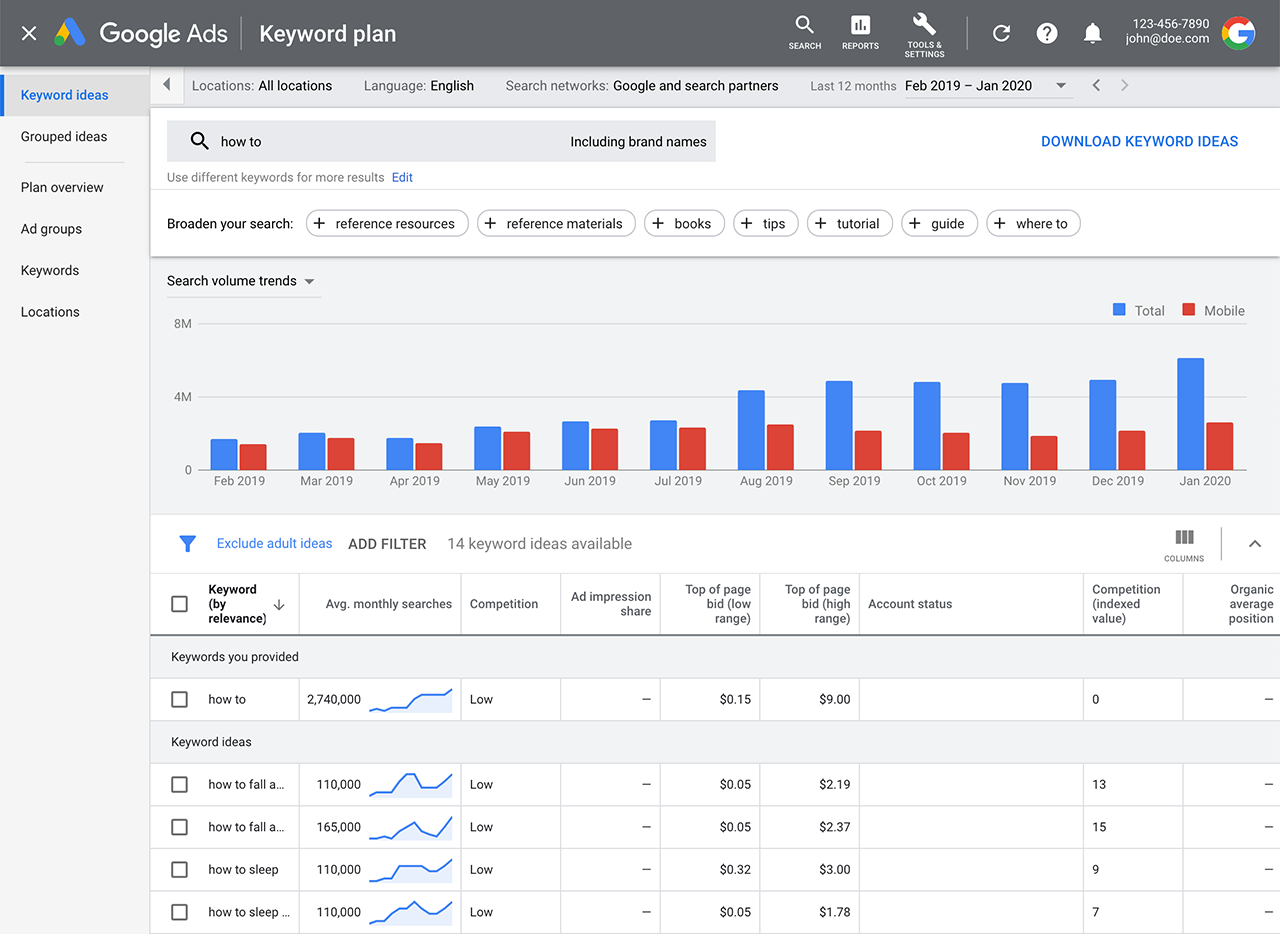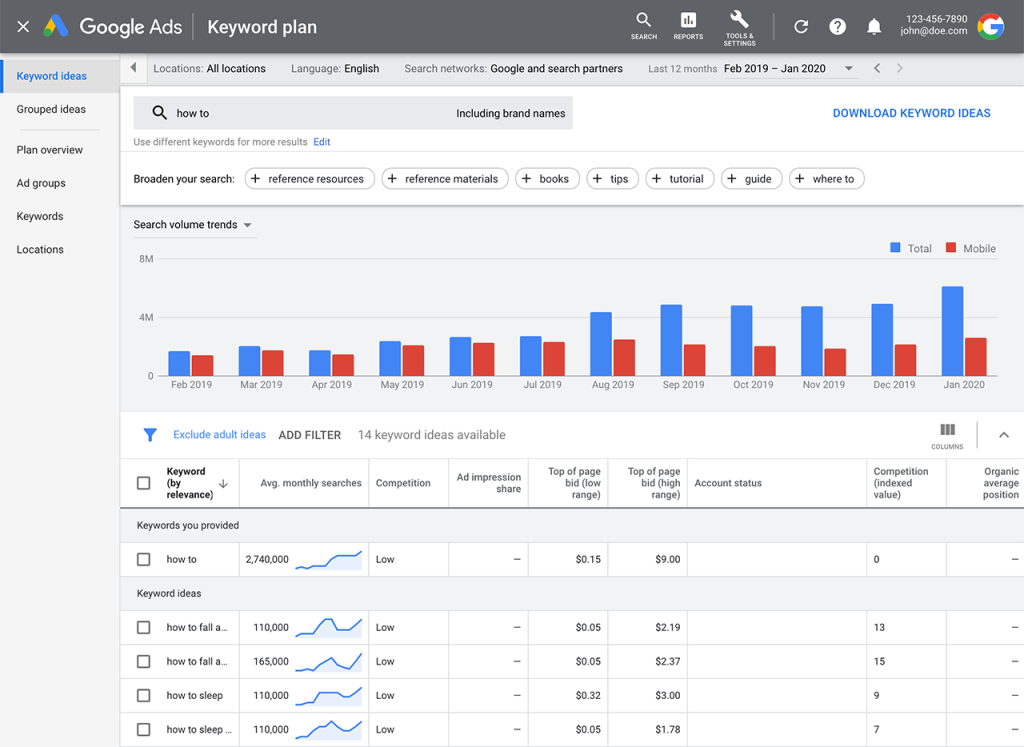 If you want to answer people's queries through your content and help them in finding the information they need quickly, you need to understand what they search for, when they search, and why they search it that way. However, once you know what people search for in order to get to a desired information piece, you can design content that revolves around such search intents. 
Each funnel stage requires a different set of search intents and keywords. This is because the primary motive for each user at the different funnel stages is quite different, and the same keywords will not produce good results.
To find the best keywords for your funnel stages, you need to understand the main intent of searches. There are four main types of search intents which are navigational, informational, transactional, and commercial. 
Types of keywords:
Navigational search intents are often used to find businesses and their pages over the internet.  Examples of this search intent include queries like AppSumo login, ActiveCampaign homepage, etc.

Informational search intents are used to know more about a specific item or service offering of your business. Examples of such search intent include queries like what is SME, what is a content marketing plan, etc.

Transactional search intent is often accompanied by transactional words like buy/sell, purchase, rent, etc. These search intents focus on users that are looking to avail of your services. It is also known as the decision stage. Such search intent queries look like buy headphones, buy Webflow services, etc.
When creating a content marketing funnel, you'll use navigational and informational search keywords for the first stage. Commercial search keywords will be used in the second stage. Transactional search keywords come into the picture at the end when people are ready to make a purchase.
As you know what type of keywords should be used, now it is time to find them through the Google keyword planner tool and finalize them. But before you finalize, you should also understand the keyword's search engine results page rankings and the sites that dominate the results page.
Content Evaluation and Optimization
Writing fresh content pieces on a daily basis to be relevant is not the way to go, and you will always have a pile of content ideas to execute as trends keep on changing.
Unfortunately, content creation is hard, and finding high-quality content marketers is also challenging, and it will only make your content marketing efforts harder.
Before adding new content themes to the content marketing calendar, ask your content marketers to go to your websites and review current material. Your previous content may still be valuable to your audience and an effective method for raising awareness and generating new leads.
Optimize Existing Content
The existing material just has to be optimized so that it includes the most recent keywords and aligns well with the buyer's journey. The content piece's funnel stage should determine keyword placement across content items.
To make effective content marketing funnels, leverage your content writers and SEO experts to rewrite, elaborate, realign, or update current material with relevant keywords and distribute them through ideal channels. 
Also, understand and evaluate your existing social media posts. This will help you produce more content in a short time, and your content will be updated with better and more trending keywords. Such keyword placement helps you in staying abreast of the trending topics in the market.
Create Content To Increase Awareness
Once you have found the target audience, the right keyword blend, and you've also optimized your existing content, it's time to create content that increases awareness. Such content often stays at the top stage of the content marketing funnel. So that your brand visibility increases. Such content often stays at the top stage of the content marketing funnel.
The content you create at this stage should not have any marketing gimmicks; rather, it should focus more on helping the ideal customers
At the awareness stage, your content does not need to showcase the product and its features heavily. Instead, the content created at this stage should be able to bring in traffic to your websites and act as the top of the funnel from where the user can begin their journey with your brand.
At times websites use email newsletters as a brand awareness strategy in which they collect the email address of the potential target group through a contact form and keep them engaged by sending them a weekly or monthly newsletter.
Focus On Awareness
To create awareness, you need to create pieces of content that highlight the problem that you are solving and indirectly plant yourself in the customer's mind so that the consideration stage can begin. 
Suppose you have a SaaS platform that helps freelancers and contractors to create invoices. You can answer common questions on the problem in creating freelance invoices and form it as a problem that can be solved through some tool or product. Your content to create awareness can be among the following lines:
How to make an invoice?

Things to keep in mind while furnishing a freelance invoice

Templates for freelance/contracting invoices
If you create educational content, you get the customers' attention. Such content should always focus on high-quality keywords and your niche keywords that attract the most traffic. The better content you write, the lower your bounce rate goes, as visitors are likely to find the required information on your website, and they will stay more. 
Create Content To Generate Leads
Once you are visible to your target audience and you have raised significant awareness by helping them with their tasks, it is time to strengthen the bond. At this stage in the content marketing funnel, you have already defined the problem that people face, and now is the perfect time to solve that problem by gently introducing your solutions. 
In this stage, when you write blogs and articles, you can introduce your features to the readers. By the end of the custom content, the target customer should know your products or services and how they are much better than others.
There are different content formats, like research reports, videos, social media posts, etc., that you can try out during this stage, and there are endless opportunities for experimentation here.
But in the end, no matter what content format you use, the end goal is always the same. The content you create at this stage should help you position yourself and your product better in the eyes of a visitor; you can also attract them by sending them personalized special offers.
Create Content To Close Sales
When you are creating content to close sales, creating relevant content pieces is easy, but it can make or break the entire content marketing funnel. In this step, you can create content that helps you close sales and urge buyers to make a deal with your company. 
When you reach this stage in your content marketing funnel, you don't rely on traffic coming from the open internet. Instead, you have a target audience that is already interested in your products. You just need to push a little more to help them make purchasing decisions and close the deal.
The content that is created here is focused more on closing the deal by creating a sense of urgency and asking the user to take action. You can craft call-to-actions and other such content that drives the user's attention towards a specific area on the website to increase your conversion rate and redirect them to purchase your product. Some examples of call-to-actions can be "Add to cart" and enjoy exclusive discounts, Signup for a surprise coupon, etc.
Monitor and Improve
Even if you have a working content marketing funnel, your work is never fully done. There is always space for optimization and improvement. You need to keep monitoring the funnel's performance and make changes where needed.
But sometimes, even if you follow all steps precisely, you still don't get the desired results. If you feel that you are not getting enough traffic on the website, there is a problem with the content that you are writing to create brand awareness.
On the other hand, if people cannot understand why your brand is a better choice than other products, the problem might lie in the content that is used to generate leads. And finally, if you have a large user base but a significantly low conversion rate, then the problem might be in the content that pitches your product directly.
If you know at what stage of the funnel your problem is, you can easily fix it and improve its performance. 
So trying out different things, as each business has a different problem that it solves, and there's no such thing as one-size fits all in content marketing. Create your own content marketing funnel by understanding your rivals and industry leaders in your segment, understand what they do differently that enables them to achieve higher sales and try to implement those strategies in your content marketing funnel too.
Affiliate Disclaimer: Please note that this page contains affiliate links, and if you make a purchase through those links, we may earn a small commission at no additional cost to you.
Jigar Agrawal is Digital Marketing Manager at eSparkBiz. He is passionate about anything related to Digital Marketing. Wants to unlock the world of technology and Social Media where every day there is a chance for new possibilities as well as innovation.