Craft your entrepreneurial journey with clarity, consistency, and confidence.
At Beyond 8 Figures, we believe in DELIBERATE entrepreneurship. It means creating a solid foundational framework for your entrepreneurial journey, building from a place of passion, and intentionally aligning your actions with your goals so that you can create success on your terms.
Listen to the honest conversations about starting and scaling businesses to $10M and beyond, the realities of being a modern-day entrepreneur, advice for practicing deliberate entrepreneurship, and more!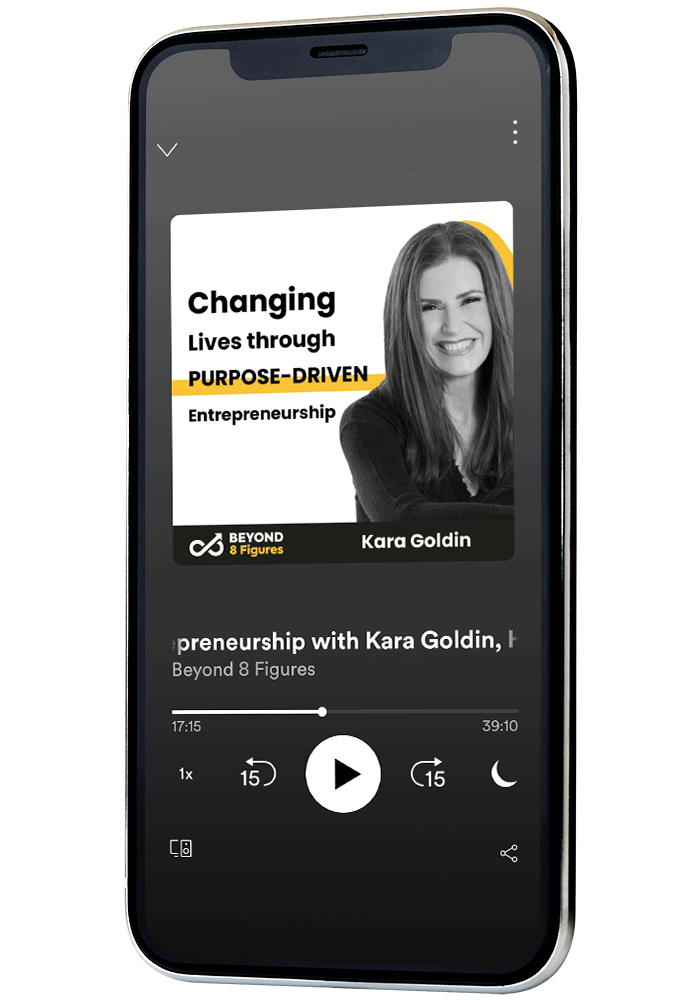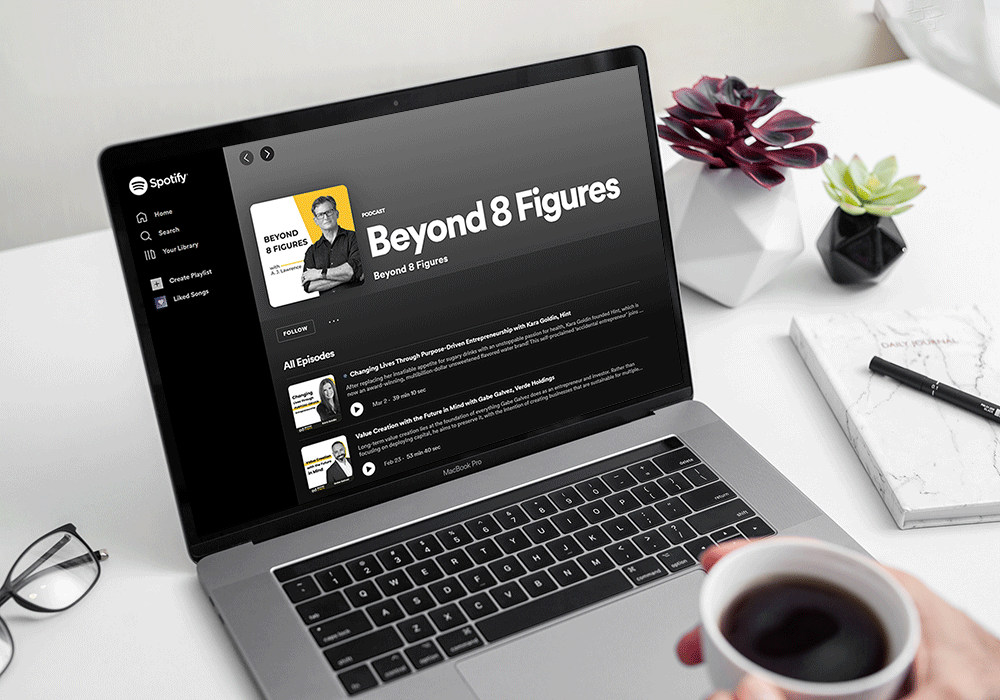 Welcome to Beyond 8 Figures
Presented to you by A.J. Lawrence, the journeyman entrepreneur with several 7 figure exits but still trying to get past 8. He interviews successful entrepreneurs and brings on experts in the various tools or processes to accelerate your growth. In each episode, he'll delve deep into entrepreneurial successes and failures, the realities of running a business, and the strategies to go down the road to eight-figures and beyond.
The Ultimate Deliberate Entrepreneurship Practice Guide
There's no "secret sauce" to success as an entrepreneur. But there are some key practices that can help you level up your game.
In this guide, we'll share some of the best deliberate entrepreneurship practices out there that we've learned from entrepreneurs who have "made it" and who continue to find success.
From finding clarity and setting the right goals to creating value and leaving a legacy, we'll go through everything you need to know to take your entrepreneurial journey to the next level.
So whether you're just starting out or you've been at it for a while, this guide is for you. Let's get started!

Tons of value here

The wisdom and experience shared on this podcast is insightful and offers a ton of value from top leaders. Anne Hyman's story about how they imported their beans and what they had to do to make sure they kept their capital. Very interesting!

Inspiring!

Beyond 8 Figures is an inspiration to reach that level of financial success! Thank you for bringing the possible to our podcast app 🙂

The Insight and Wisdom is Invaluable!!

I love this podcast! It's a great reminder that 10 figure entrepreneurs have the same insecurities and have gone through the same challenges that us 6 figures entrepreneurs have gone through. The insignt and wisdom is invaluable. Thank you for creating this podcast

Super Insightful

Interesting discussions with people who have not just made it but who have truly excelled at scaling their businesses. Full of great insights into how entrepreneurs / business owners can take steps to growing their businesses on a large scale.