Sign up for Beyond8Figures and get the whole archive – Start, Scale, Exit and build your legacy! Same Great Show, All New Hosts!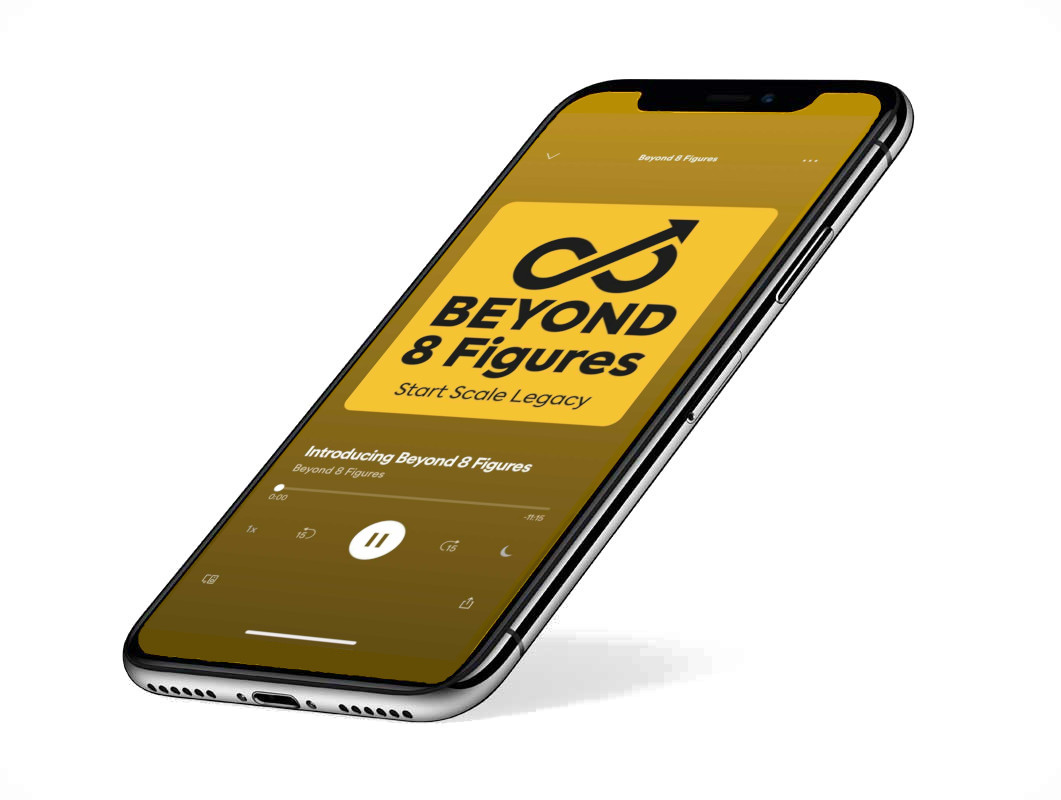 The Insight and Wisdom is Invaluable!!
"I love this podcast!  It's a great reminder that 10 figure entrepreneurs have the same insecurities and have gone through the same challenges that us 6 figures entrepreneurs have gone through.  The insignt and wisdom is invaluable.
Thank you for creating this podcast!"
Coach Tamara
Super Insightful
"Interesting discussions with people who have not just made it but who have truly excelled at scaling their businesses. Full of great insights into how entrepreneurs / business owners can take steps to growing their businesses on a large scale."
Janene T.
Grab a Pen & Paper
"The concept of this show is nothing short of amazing. If you're an entrepreneur, grab a pen and paper and give this show a listen. Your business can't help but benefit. The Naveen Jain episode had the makings of a great drama with a powerful message. Thanks, Steve and team!"
Camille Nisich
Every episode contains a gem
"I love the opportunity to learn from the best of the best. The variety of guests and the ways in which they have succeeded AND exceeded is fantastic. This podcast gives me fuel for my own 8 figure dream."
E. Hughes
Learn from the best
"Fantastic Podcasts! I love learning how to scale my business from the best.  So inspiring and motivational!"
Holley Mignosi
Tons of value here
"The wisdom and experience shared on this podcast is insightful and offers a ton of value from top leaders. Anne Hyman's story about how they imported their beans and what they had to do to make sure they kept their capital. Very interesting!"
Anita H.
Inspiring!
"Beyond 8 Figures is an inspiration to reach that level of financial success! Thank you for bringing the possible to our podcast app :)"
Dr. Catherine A.