Starting a business is hard.
Scaling a business is even harder.
And, exiting a business is harder still.
So, why do some companies struggle to reach five or six figures while others scale to 7, 8, or 9 figures while achieving lucrative exits for its founders?
Answering this question is the core mission of Beyond 8 Figures.
Week after week, we sit down exclusively with talented entrepreneurs who have either exited for more than $10,000,000 or currently run businesses that gross more than $10,000,000 annually and grill 'em until they reveal the proven methodologies, tactics and actions that have propelled them to accomplish what few companies ever will.
From interviewing CEOs who are actively running industry leading entities, to tapping into the genius of Billionaires, newly-minted millionaires and a litany of business Icons in-between this is not your average business podcast. We don't ask 'set' questions. There is no fluff. We don't let our guests dodge the details. We ask the poignant questions YOU want to hear the answers to and uncover specific strategies you can immediately apply to your business.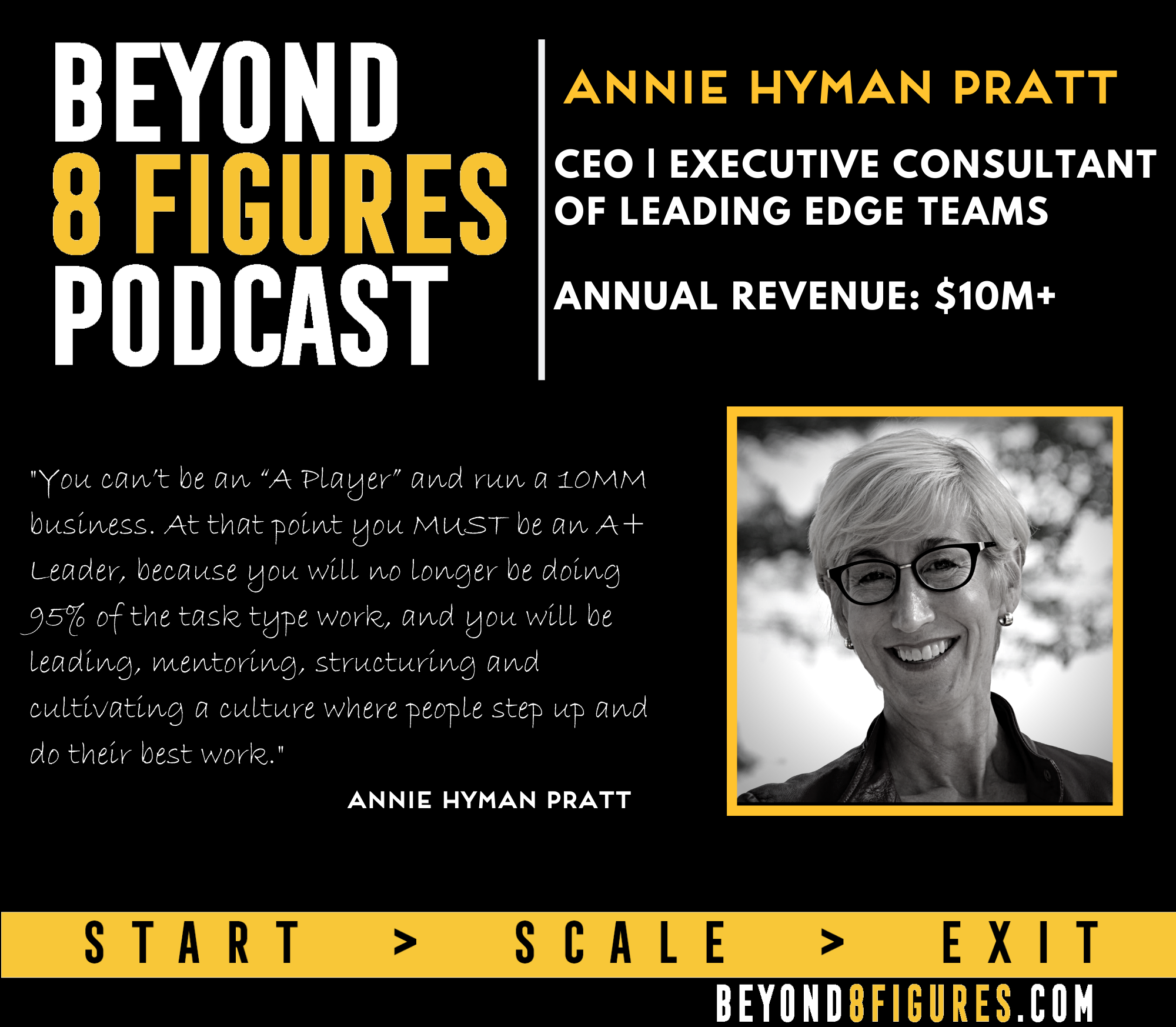 Annie more than 10x'd her family business – The Coffee Bean and Tea Leaf – taking it from seven domestic "Mom & Pop Shops" to an International Brand of 70+ stores, all in seven years time. She then lead the company through a highly successful sale.
read more
LEADING THE CONVERSATION…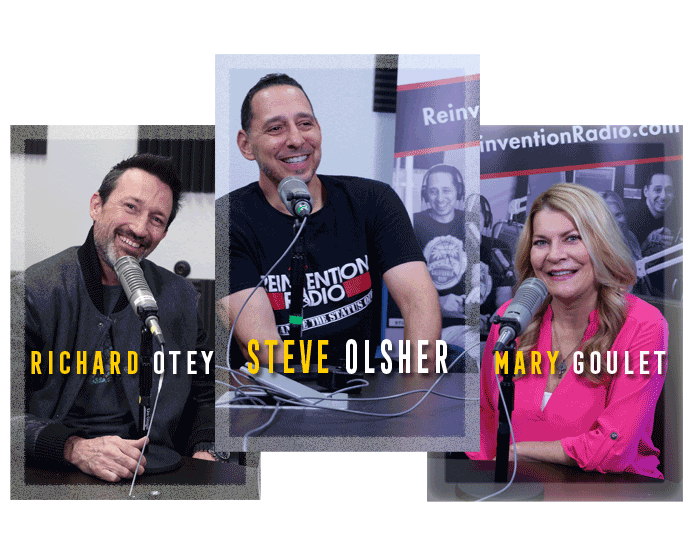 … and leaving no stone unturned is Steve Olsher, Chairman & Founder of Liquor.com, real estate developer, New York Times bestselling author of What Is Your WHAT? and a 25+ year entrepreneur who has built four multimillion-dollar businesses from scratch.
And, joining Steve on the journey to identify the key differentiators that empower businesses to scale… and exit are his fearless cohorts from Reinvention Radio, real estate executive, Mary Goulet, and e-commerce specialist, Richard Otey,
This is the Beyond 8 Figures Podcast.
LISTEN HERE
Choose your favorite option below…
Every Thursday
from 1pm – 2pm PST
Tons of value here

by AnitaH1 from United States

The wisdom and experience shared on this podcast is insightful and offers a ton of value from top leaders. Anne Hyman's story about how they imported their beans and what they had to do to make sure they kept their capital. Very interesting!

Not just for 8 figure business owners

by PatrickDo from United States

Even if you're at an early stage in your business, there are priceless nuggets of hard won business wisdom here for you, from people who know what they're talking about!

I've gotta admit...

by Boo_Boo Girl from United States

The first time I listened to this show I became so relaxed that I almost fell asleep. I listened again and now I'm hooked.

Extreme Value !

by JoyFilledLife from United States

Perfect title for podcast - Beyond 8 Figures. The interaction between host and guest brings another level Beyond just the money. Sharing amazing wake-up moments. The episode with Ryan was affirming to see that my niche selling education and expertise has an audience. Great to see my market is not a fad but will be around forever. There will always be children that need to learn. I am energized to move forward with my business. Thank you-SIMA

Get Traction Here!

by Divadiver from United States

This show is BEYOND just listening to smart, rich wiz kids...Steve asks the right questions that make the success of his guests be an action-packed-wisdom-bootcamp for those of us wanting to be making 8 figures and beyond! Brava!!!