Starting a business is hard.
Scaling a business is even harder.
And, exiting a business is harder still.
So, why do some companies struggle to reach five or six figures while others scale to 7, 8, or 9 figures while achieving lucrative exits for its founders?
Answering this question is the core mission of Beyond 8 Figures.
Week after week, we sit down exclusively with talented entrepreneurs who have either exited for more than $10,000,000 or currently run businesses that gross more than $10,000,000 annually and grill 'em until they reveal the proven methodologies, tactics and actions that have propelled them to accomplish what few companies ever will.
From interviewing CEOs who are actively running industry leading entities, to tapping into the genius of Billionaires, newly-minted millionaires and a litany of business Icons in-between this is not your average business podcast. We don't ask 'set' questions. There is no fluff. We don't let our guests dodge the details. We ask the poignant questions YOU want to hear the answers to and uncover specific strategies you can immediately apply to your business.
From protecting his home in Lebanon, Beirut with a rifle to winning multiple awards & international success then to almost die of health complications, Matthew Korban has been through a lot on his journey to an 8 figure business.
read more
LEADING THE CONVERSATION…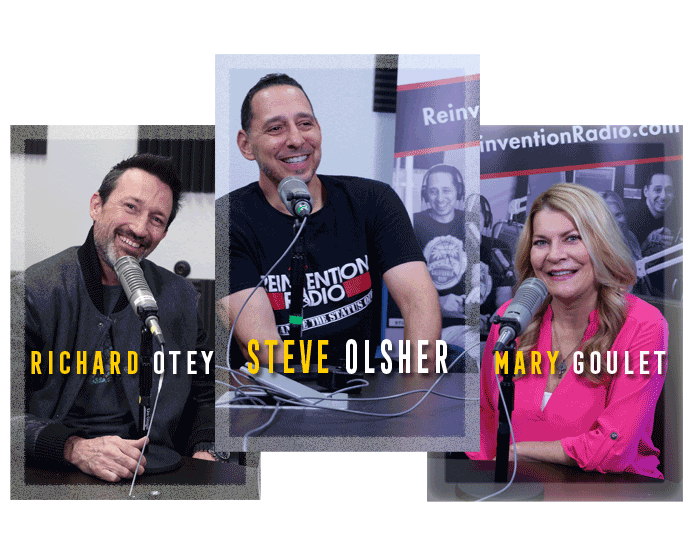 … and leaving no stone unturned is Steve Olsher, Chairman & Founder of Liquor.com, real estate developer, New York Times bestselling author of What Is Your WHAT? and a 25+ year entrepreneur who has built four multimillion-dollar businesses from scratch.
And, joining Steve on the journey to identify the key differentiators that empower businesses to scale… and exit are his fearless cohorts from Reinvention Radio, real estate executive, Mary Goulet, and e-commerce specialist, Richard Otey,
This is the Beyond 8 Figures Podcast.
LISTEN HERE
Choose your favorite option below…
Every Thursday
from 1pm – 2pm PST
Great Business Minds

by NathanieEtin from United States

Great conversation from greaat business minds. I'm still blown away by Clickfunnels building such an empire without any start up venture capital, and going on to bypass would-be lenders and their offers with pure profits.This science is mind boggling. So glad you could have Clickfunnels on the show to uncover how they do what they do.

Follow your passion

by Allison's itunes from United States

Loved it.I loved that it showed that listening to your gut and following your passion works. NOw of his ideas sounded like they would be what I would do but that doesn't matter. they were what he thought was cool and he got it. that was what that mattered. He GOT IT. Everyone else had to catch up. when they did he was there. my mind is now working overtime. where is my husband. i have to talk to him now!

Inspiring!

by Consulting Cathy from United States

Beyond 8 Figures is an inspiration to reach that level of financial success! Thank you for bringing the possible to our podcast app 🙂 Dr Catherine

Information for Everyone!

by DadTo2 In Texas from United States

Started listening today to this and have to say there's a ton of information here for everyone. Worth the time to listen.

Ep 2: Investing in Africa

by DivaStyleMinister from United States

Really enjoyed this podcast - I was a bit surprised to hear such a balanced and overall positive impression of Africa from one who was not born there. The gentleman spoke of the diversity of the continent, that what we see in western media does not show Africa's true diversity, and gave a realistic picture of what it means to do business in Africa. Love the shoutout he gave to local partnerships and the character and drive of the Nigerian and Kenyan people. He was a classic entrepreneur - all about the startup and spending only about 4 years on any specific company, but now he's decided to extend his investment and his work to the 10 year point. I enjoyed the podcast very much and appreciate his perspective.