Starting a business is hard.
Scaling a business is even harder.
And, exiting a business is harder still.
So, why do some companies struggle to reach five or six figures while others scale to 7, 8, or 9 figures while achieving lucrative exits for its founders?
Answering this question is the core mission of Beyond 8 Figures.
Week after week, we sit down exclusively with talented entrepreneurs who have either exited for more than $10,000,000 or currently run businesses that gross more than $10,000,000 annually and grill 'em until they reveal the proven methodologies, tactics and actions that have propelled them to accomplish what few companies ever will.
From interviewing CEOs who are actively running industry leading entities, to tapping into the genius of Billionaires, newly-minted millionaires and a litany of business Icons in-between this is not your average business podcast. We don't ask 'set' questions. There is no fluff. We don't let our guests dodge the details. We ask the poignant questions YOU want to hear the answers to and uncover specific strategies you can immediately apply to your business.
Starting young with entrepreneurship while leads to the creation of profitable businesses that are fair to both the company and the customers. 
read more
LEADING THE CONVERSATION…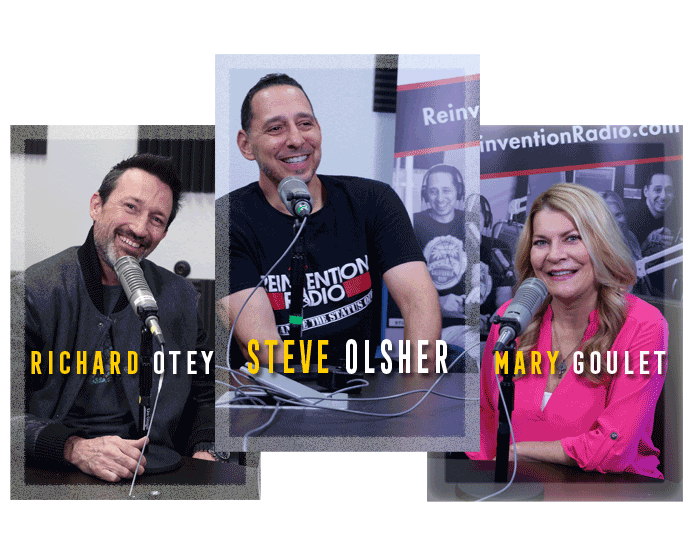 … and leaving no stone unturned is Steve Olsher, Chairman & Founder of Liquor.com, real estate developer, New York Times bestselling author of What Is Your WHAT? and a 25+ year entrepreneur who has built four multimillion-dollar businesses from scratch.
And, joining Steve on the journey to identify the key differentiators that empower businesses to scale… and exit are his fearless cohorts from Reinvention Radio, real estate executive, Mary Goulet, and e-commerce specialist, Richard Otey,
This is the Beyond 8 Figures Podcast.
LISTEN HERE
Choose your favorite option below…
Every Thursday
from 1pm – 2pm PST
Happy New Listener

November 16, 2018 by Rips Mom from United States

Just started following Steve and am learning so much already. This is great stuff!

Listen to this podcast even if you haven't reached 6-figures!

October 29, 2018 by The Kim Sutton from United States

Alright, I admit that I didn't listen to all the hype and subscribe to Beyond 8 Figures because... well, I haven't even hit 6-figures in my business yet. But holey crap. Every episode hits me like a bag of bricks with huge "ahas"! Listening to Melissa Krivachek right now and LOVE that she mentions the guard dog (assistant) that protects her time. BAM! Keep going, Steve, Mary and Richy! I want to be a guest some day and give credit to the nuggets you and your guests share!

Learn from Successful Business People

September 28, 2018 by ScoHarr from United States

Diverse guests - some more engaging than others, but all have interesting stories. The hosts dive deep into the numbers, sometimes att the expense of the conversation. The best moments are more about the concepts and challenges experienced - the "how" and "why"- rather than the "how much." As there are 2 or 3 hosts interviewing, ometimes the questions seem a bit disjointed, but I expect the brand and "voice" will evolve in the future.

Three Co-hosts Bring Out the Best in Guests

September 27, 2018 by Steven Dent from United States

Steve and company bring 3 different takes to the guest interview, and I think that is partiicularly important when interviewing business owners who have broken the 8 figure barrier. Lots of interesting guests and well produced.

Love the 2 Comma Club!

September 27, 2018 by Devi Adea from United States

Such a great conversation!!!! Just love this show and the hosts and awesome guests! Leveling up just by listening! Thank you!